SPOTLIGHT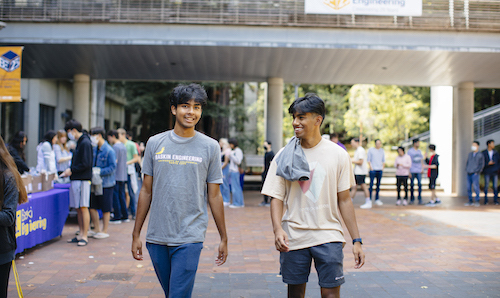 Advancing campus-wide efforts to achieve educational equity, UC Santa Cruz has earned a $3 million grant that will support Latinx community college students in transferring to campus and, while they're here, contributing to research projects and preparing for graduate school. 
CONNECT WITH US! 
Visit us at the HSI Modular Office at Cowell College (map)

Office Hours:

Monday - Thursday:

9:00 am - 5:00 pm

Friday: 9:00 am - 4:00 pm

Follow us on Instagram @ucsc.hsi
Check out our Youtube channel
Scholarship 
Opportunities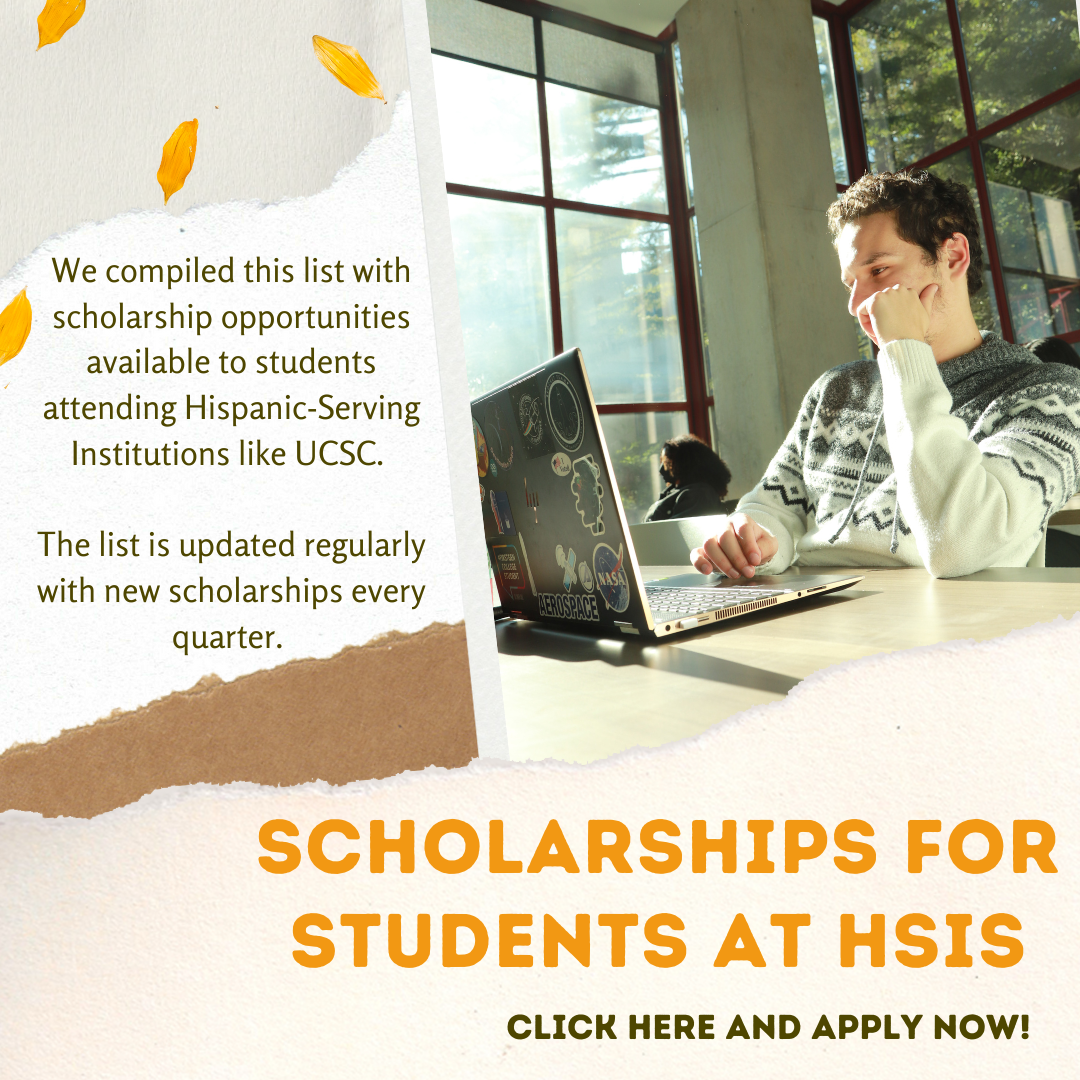 Scholarships
 for students attending Hispanic-Serving Institutions like UCSC.
The list is updated regularly with new scholarships every quarter.
HSI Eligibility 
Letter

We have linked our Eligibility Letter here for your reference. This demonstrates the official designation of UCSC as an HSI. Feel free to use it to verify our HSI status when applying to scholarships, fellowships, or internship opportunities!