COMING THIS 
SUMMER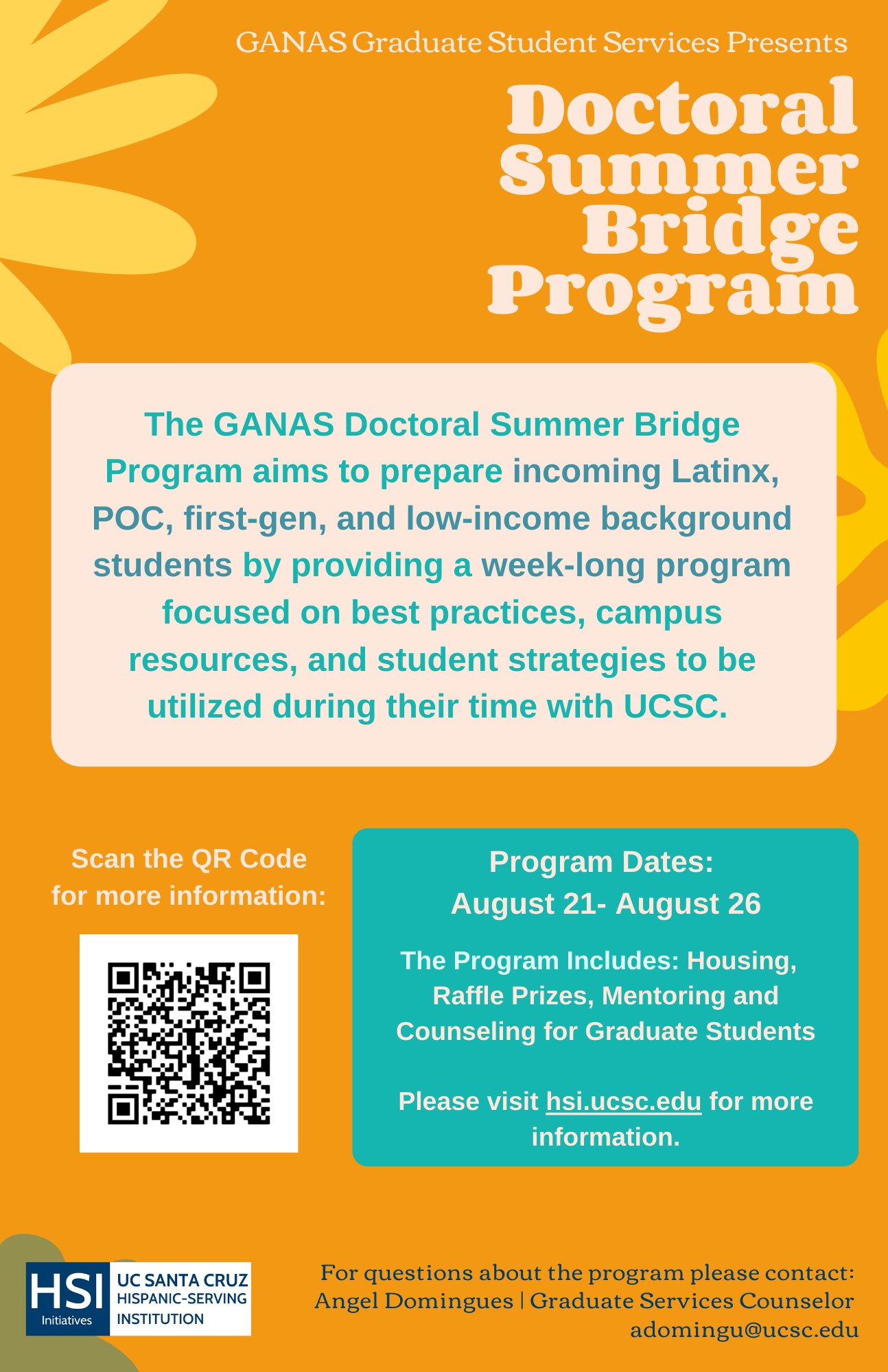 The Doctoral Summer Bridge Program for incoming first-year graduate students is launching this summer! 
Follow this link to learn more.
Welcome to Our Team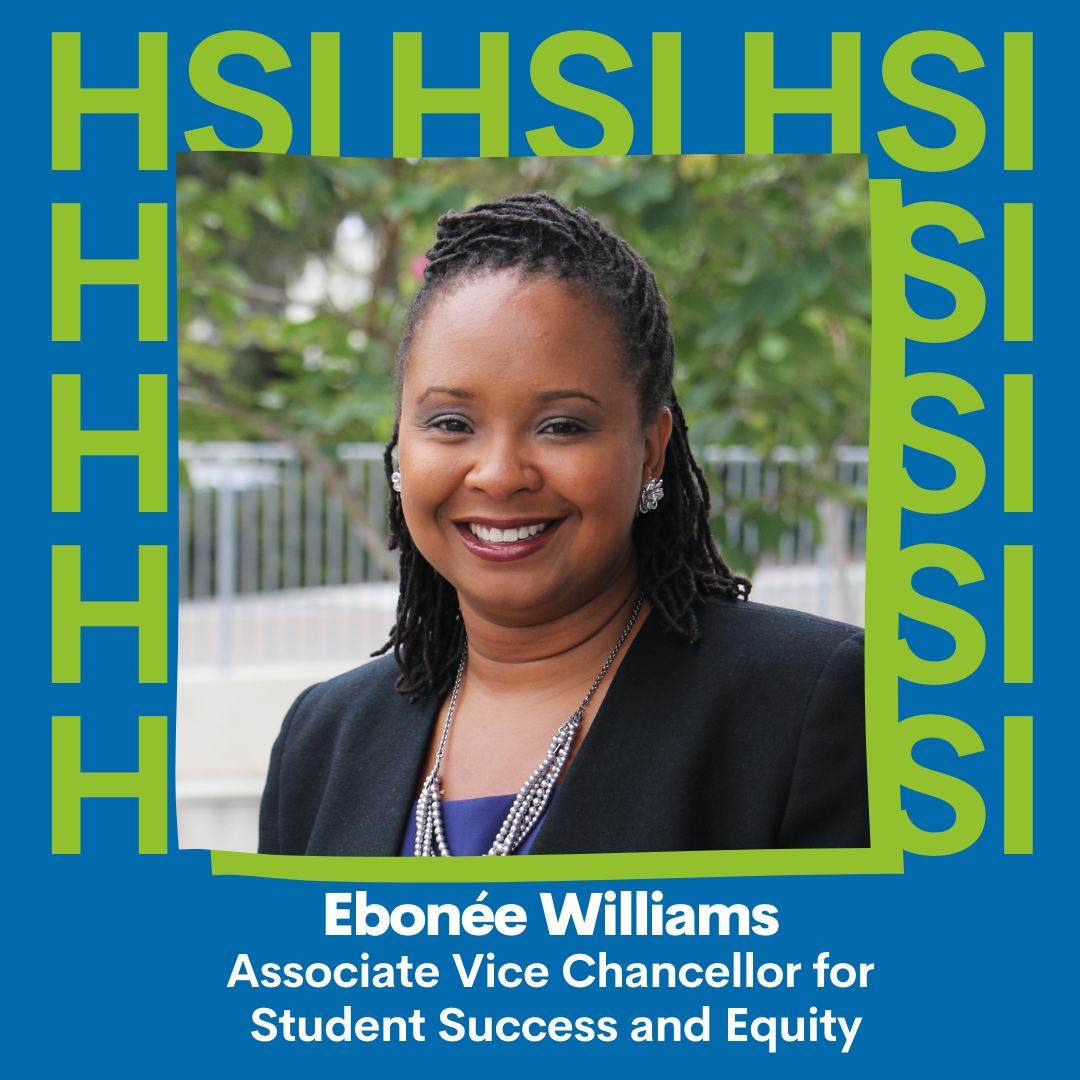 Join us in welcoming the newest member of our
HSI Leadership Committee
and our new Associate Vice Chancellor for Student Success and Equity, Dr. Ebonée Williams. 
HSI Eligibility 
Letter

We have linked our Eligibility Letter here for your reference. This demonstrates the official designation of UCSC as an HSI. Feel free to use it to verify our HSI status when applying to scholarships, fellowships, or internship opportunities!