Join Our Team!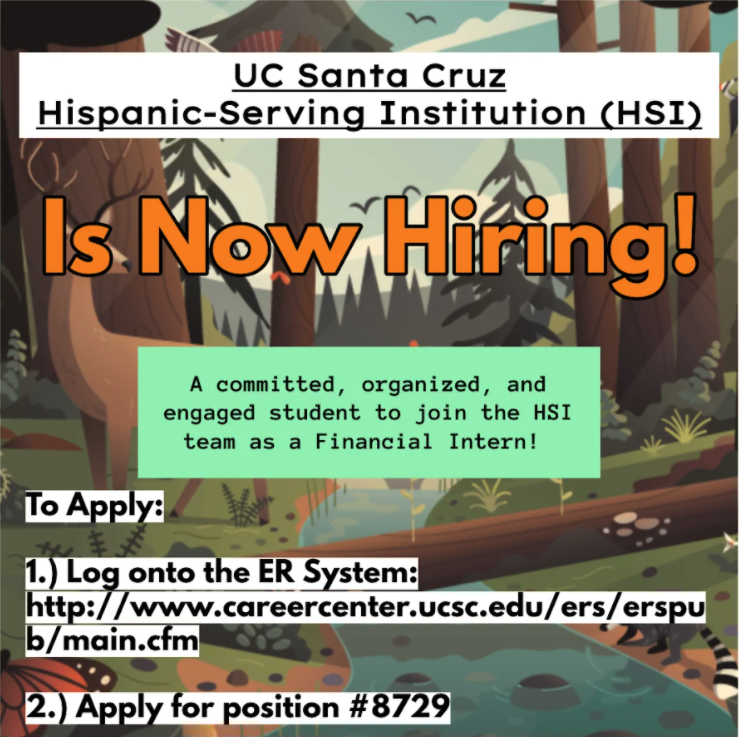 Student staff position available: Financial Intern
To learn more about the position and apply please visit the
ER system
.
HSI Eligibility 
Letter

We have linked our Eligibility Letter here for your reference. This demonstrates the official designation of UCSC as an HSI. Feel free to use it to verify our HSI status when applying to scholarships, fellowships, or internship opportunities!